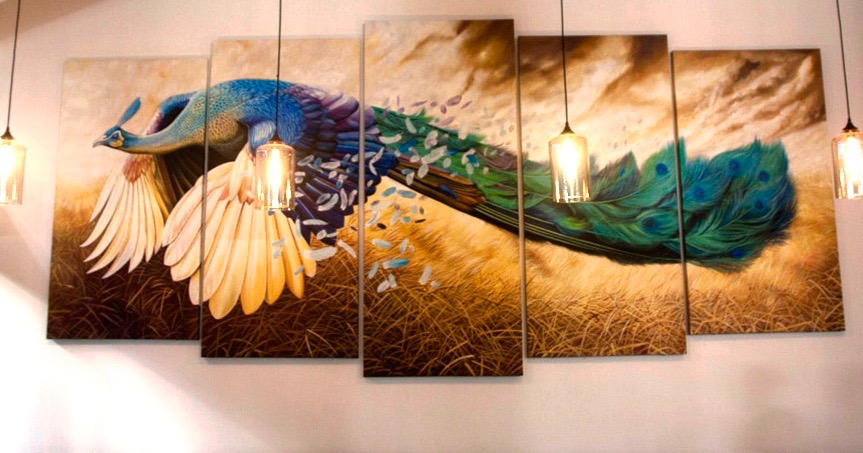 Friday 2nd December
Time: 7pm to 9pm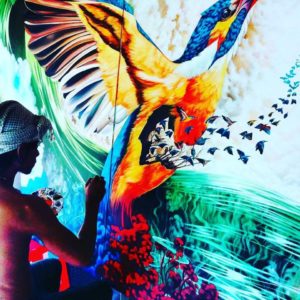 Aviary Hotel is delighted to announce that we will be hosting the incredible artist Channy Chhoeun's first solo exhibition, Shelter.
Channy was born in 1988 near Battambang, Cambodia. He studied visual arts at Phare Ponleu Selpak NGO School and graduated in 2013.
Channy paints with watercolors, oil and acrylic. He enjoys sharing the bright colors of birds and tree frogs found in Cambodia. His watercolors are on display and available for sale at Phare, The Cambodian Circus in Siem Reap.
In keeping with Aviary's theme, Channy will be displaying paintings of beautiful birds facing existential challenges due to climate change, pollution and other human activities.
Channy uses acrylic and oil on canvas to recreate the vibrancy, texture and beauty of tropical birds while also capturing the tragedy of the threat of their impending extinction.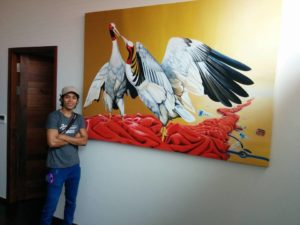 "My City Beauty" shows two beautiful Sarus Cranes in a polluted environment. "Lack of Leaves" presents two peacocks perched on the limb of a dead tree, a nod to the catastrophe of human destruction.
Join us on the evening of the 2nd of December for Channy's exhibition. Find Shelter in our tropical setting, accompanied by the vivid beauty of this extraordinarily talented artists creations.
Mingle while you muse over Channy's work while our staff rotates with drinks and delicious canapés.
Click here to RSVP to this event.
RSVP by sending an email to sm@theaviaryhotel.com before the 1rst December 2016